WARRIOR WOMEN
Women In Ministry
This section will introduce you to the Warrior Women who have against great odds have stepped in and stepped up in ministry. These are women with a servant's heart to help those who are hurting and needing hope and healing. They are professional women, writers, authors, business women who help where they can.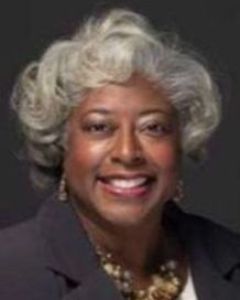 Deshaundra Jones
MINISTRY/PROFESSIONAL BUSINESS WOMEN
Deshaundra Jones is a Minister and truly a woman of God who demonstrates success in her faith and in her call to the Marketplace. She is the owner of Best Choice Insurance, located in Dallas, Texas. Deshaundra has help so many with the difficult choices in making insurance decisions. She sincerely cares about your needs. Click here to learn more.
http://thestar-news.com/warrior-women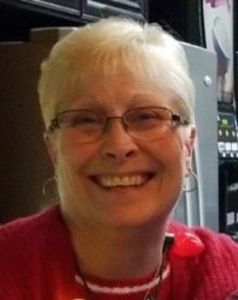 Sandra Skoda Johnson
T&S MINISTRY/PROFESSIONAL JOURNALIST
Sandra is the S in T&S Ministry. Called to minister to those who have lost there homes and often there way. She speaks to having hope for the future and healing from the past.
Meanwhile, the T in T&S Ministry is Thomas. Nothing stops these two from ministering to those in the homeless community. Thomas hardly slowed down for a hip replacement. Their hearts are as big as Texas. How you can help info. available soon.
Carolyn llunga
MINISTRY /PROFESSIONAL OUTREACH
Nairob, Kenya - more to follow. El Shaddai Harvest Ministry
Carolyn is a Minister,a prayer warrior, and leader in the battle against women captive in poverty and cultural oppression. She and her husband, Pastor Moses Ilunga create preach the Gospel. They are reaching out to their community to build a safe place for women to learn work skills and gain strength from God in their life.
God is building a strong alliance between Kenya with Texas. Update you soon.
JoAnne Monroe Matthews
MINISTRY/PROFESSIONAL PUBLISHER/JOURNALIST
So glad to be writing again. There are so many stories to share and exciting events happening. No time to be fearful, when God has us busy living life to the max. Just briefly, I got married in May, retired in June, started writing in July and traveling in August. Hiram and I are very happy and looking forward to more traveling and sharing with you the challenging ministry God has us on assignment. More info to come.
Warrior Women
Warrior Women
Welcome to Warrior Women - Nairobi, Kenya
Carolyn Llunga, Nairobi, Kenya
After connecting in 2006 through a prayer request on FB, Pastors Carolyn and Moses Llunga and myself became a three cord alliance. An Apostolic Ministry, based in Bible truth and Spiritual power, both serve the community within the interior of Nairobi, Kenya. Carolyn now lead a group of women, reaching out to women in need with God's hands of love and bringing hope for their future. Currently, El shaddi Ministry is developing a training center to provide opportunities to women with children to gain an income sufficient to take them from below poverty to above.